Evidence Investigation and Collection
Plick and Associates, Forensic Engineers has expanded its evidence retention, testing and storage capabilities with the acquisition of a new facility.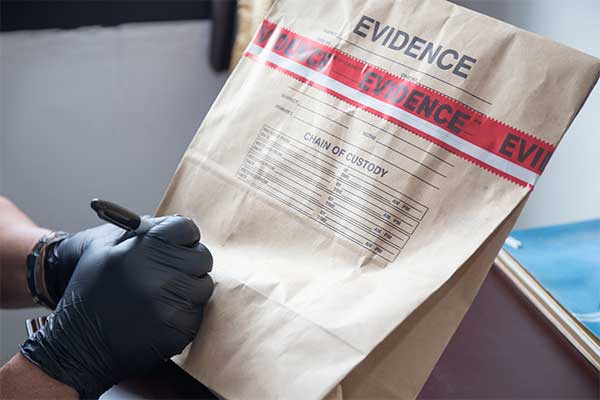 Plick and Associates, Forensic Engineers is available to travel to loss locations to take possession of, package for preservation and transport evidence of all sizes to our new Evidence Facility. You can be assured there will be a proper chain of custody documenting the evidence's journey from pick up location to our Evidence Facility. As an alternative, evidence can be shipped to us for inspection and/or testing.
In addition to reliable evidence storage, our expansive, climate-controlled Evidence Facility provides the perfect setting for examinations/inspections of both large and small items, including vehicles.
Located within close proximity to Philadelphia International Airport, Plick's new Evidence Facility is an ideal location not only for testing/evidence inspections locally but for matters where representatives are traveling from different areas of the country.
With conference room, Wifi internet access, microscopes, testing equipment, as well as an array of tools, Plick's new Evidence Facility is the perfect place to accommodate your evidence storage/preservation needs and inspection/testing requirements.
Discover the Difference
Contact the forensic engineering firm that is not afraid of delivering its best, even if that means making our job a little harder!